According to NHS stats there are around 10 million people in the UK suffering from arthritis of one form or another, worldwide it's thought to affect as many as 350 million. That's a lot of people challenged on a daily basis with everyday tasks that many of us take in our stride. One of these happens to be writing & help is at hand with a number of different ranges of ergonomically designed pens & pencils.
PenAgain
PenAgain is a range of pens & pencils designed with a Y shaped cradle resembling a wishbone. This uses the natural weight of the hand to relieve pressure on the fingers, more details can be found in an earlier post here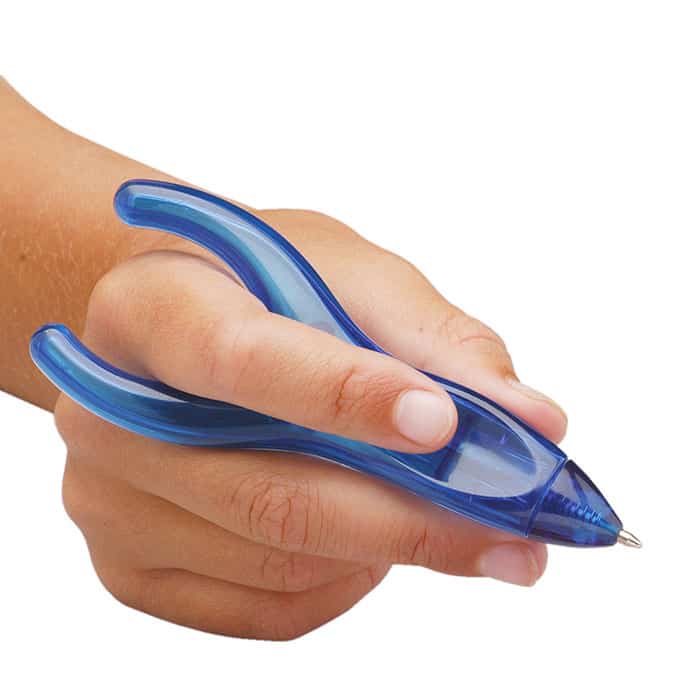 Pilot Dr Grip
Pilot's Dr Grip brand has ballpoints, mechanical pencils & a multi function pen combining 4 different colour ballpoints & a 0.5mm pencil. These pens & pencils have received one of the Arthritis Foundation's Ease-of-Use Commendations having been independently tested by experts & assessed by people with the condition.
The Pilot Dr Grip G-Spec Mechanical Pencil has a 0.5mm lead & is available in a wide range of colours including soft blue, pink & green frost. The grip has a double layer making it secure & comfortable to use.For those that prefer something a little more sedate on the colour front the Pilot Dr Grip Full Black Ballpoint Pen fits the bill with a glossy black finish & chrome pocket clip.
EZ Grip
EZ Grip is another range designed with an simple to hold grip that requires a minimal amount of pressure. There is no right or wrong way to hold these pens, users can hold the side of the thumb or switch positions & use others fingers, we all write differently, the choice is yours.
Yoropen
Yoropen was inspired by inventor Liu Bao Shen's daughters as he observed problems due to poor grip & posture.
Today the range includes ballpoint pens & pencils, coloured refills are available for the standard & Yoropen Mini Pencils. The tips angled design helps the user to see what they are writing & the offset finger support helps reduce strain, these pens & pencils are suitable for left & right handed writers.
Ergonomic pens & pencils don't just benefit those with arthritis, they can help people with difficulties arising from conditions like carpal tunnel syndrome, repetitive strain injury or those that just write a lot by reducing stress to the joints, nerves & muscles. As ergonomics vary from one person to another there is probably no one writing instrument that will suit everyone, but hopefully, you'll find something to suit. We'd be happy to hear your views!