In this guide, we show you 14 different types of wood that pencils are made of and which type of wood is best for making pencils. We will also show you which type of wood each of the different pencil manufacturers or suppliers are using.
1. Introduction
Traditionally pencils were made from aromatic red Cedar Wood but as the pencil industry began to flourish supplies of this type of wood became scarcer. The pencil manufacturers shifted to manufacturing their pencils from Californian Incense Cedar Wood. For many years this was the pencil industry's wood of choice however it is a relatively expensive wood.
Cheap Chinese manufactured wooden pencils started flooding the U.S and European countries which forced the established manufacturers to shift their attention to finding cheaper alternatives. There was also growing pressure from environmental groups to reduce the impact on the environment from manufacturing wooden pencils and to use wood from sustainably managed forests.
This has resulted in the wood from at least 14 different types of trees being used to make pencils. Check out our Wooden Pencils Brands Ultimate Guide to see which type of wood each pencil manufacturers uses.
2. The Best Type of Wood to Make Pencils
The best type of wood to make pencils with needs to be a soft, strong fine-grained wood without any knots that is easy to sharpen. Californian Cedar Wood has all these qualities, and it is used by Premium brands such as Blackwing Mitubushi and Tombow.
3. 14 Types of Wood Used to Make Pencils
Although Californian Cedar Wood used to be the manufacturer's preferred choice to make pencils with as we have already mentioned rising costs and environmental concerns forced the pencil manufacturers to look at using wood from different species of trees.
This has resulted in the wood from at least 14 different trees no being used to make pencils. Cal Cedar is still one of the biggest pencil slat makers in the world. But Faber-Castell who is one of the world's biggest pencils manufacturers has invested in their own plantation located in a Brazilian rain forest to grow sustainable yield Caribbean Pine Wood.
3.1. Abachi Wood

Abachi wood is from the Triplochiton scleroxylon tree which is a tropical hardwood that grows in Africa. it is not a type of wood that is usually used to make pencils. It is a soft light-weight wood that can vary in appearance from a creamy white to light yellow.
Caran D'ache uses this wood for their Les crayons de la maison pencils. They don't give much information about it apart from "the wood is reconstituted from Abachi and has been selected to meet strict quality criteria".
After a bit of research, I found a bit more information from a German blog Lexical Writer that suggests Caran Caran D'ache may be using ALPI who is an Italian specialist wood manufacturer that makes certified, eco-sustainable material from Linden or Ayous Wood
3.2. Ayous Wood
Ayous Wood is what Abachi Wood is known as in Cameroon. In, other African countries it is known by different names i.e. Ghana – Wawa Wood, Nigeria – Obeche Wood, and in the Ivory Coast as Samba Basswood
3.3. Basswood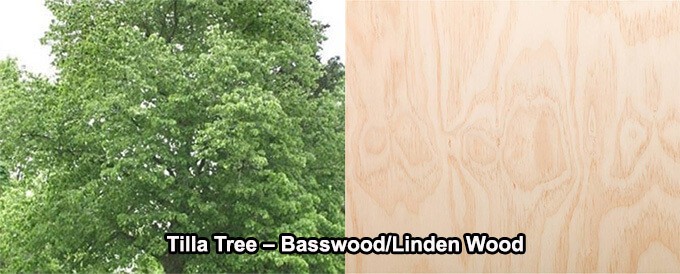 Basswood is from the Tilla tree and is a straight-grained wood that is very soft and light with a light brown color. It is also known as American Basswood Linden wood or Lime wood and can be found in North America, Eastern Europe, and The Far East. Despite its prolific use by Chinese Companies, it has not got a great reputation for manufacturing pencils as it is tougher and harder to sharpen than some of the other types of wood.. However, Cal Cedar is now producing better quality pencil slats with their advanced wax treatment and wood machining processes.
3.4. Beech Wood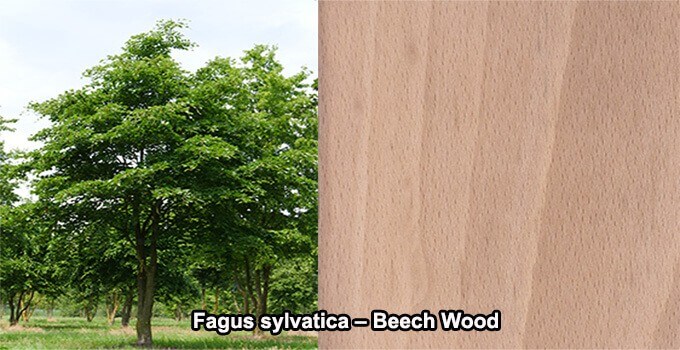 Beech Wood is one the most common hardwoods in Europe again it is not a wood usually associated with pencils. It is used by Caran D'Ache who uses Beechwood from the sustainably managed forests in Switzerland to make their Swiss Wood pencils.
3.5. Californian Incense Cedar Wood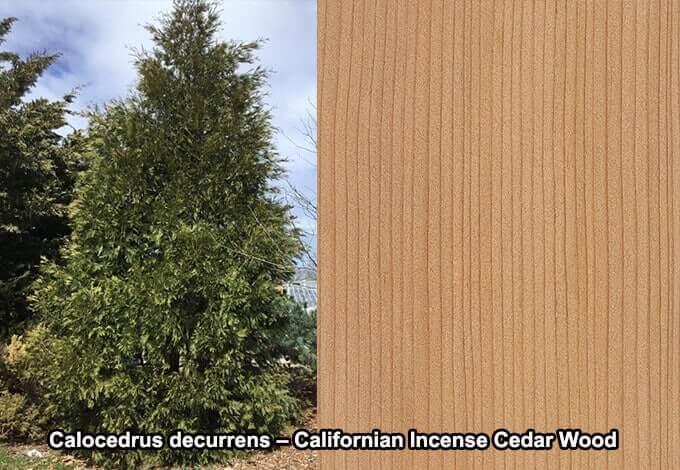 Californian Incense Cedar Wood is from the Calocedrus decurrens tree and is a softwood that has a reddish-brown appearance and a distinctive fragrance. It is a straight-grained softwood that easily cuts without splintering and is used by all the Pencil brands that manufacturer high-quality pencils.
The wood is supplied to them as pencil slats by Cal Cedar world's leading independent supplier of wooden slats to produce wood-cased pencils from their sustainably managed forests.
3.6. Caribbean Pine Wood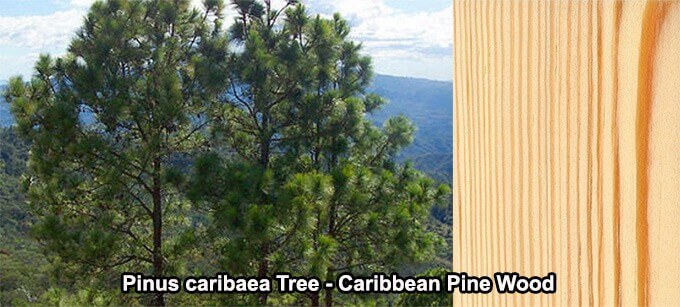 Caribbean Pine is from the Pinus caribaea tree and is a fast-growing softwood that is ideal for pencils it can be found in Central America and the Caribbean. It has a straight grain that has a medium-coarse texture and is yellowish-white in color.
The German pencil giant Faber-Castell have their own sustainably managed plantation of Caribbean Pine Wood in Brazil. This is now used to make most of their pencils as they use 150,000 tons of wood each year.
3.7. Eastern White Pine Wood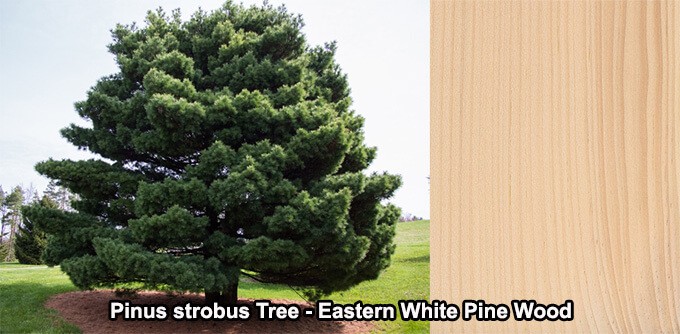 Eastern White Pine Wood is from the Pinus strobus tree and found in eastern North America. It is a straight-grained softwood with a light brown color. The pencil manufacturer Lyra is known to have used this as one of their types of wood to make pencils with.
3.8. Jelutong Wood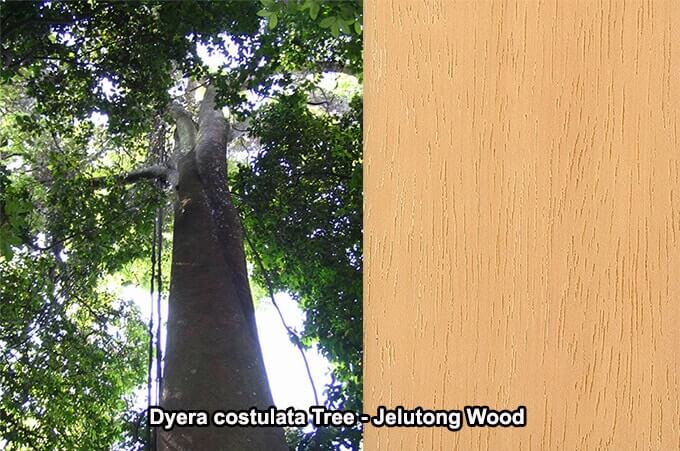 Jelutong Wood is from the Dyera costulata tree and is a softwood with a yellow-brownish appearance, it is found in rainforests of southeast Asian countries such as Indonesia, Malaysia, and Borneo. It is a controversial wood for pencil making as there are questions about how sustainable the forests are where it grows.
Dixon Ticonderoga is known to use it in their cheaper Dixon branded range of pencils. For more information see Dixon Ticonderoga Pencils – A Comprehensive Guide.
3.9. Poplar Wood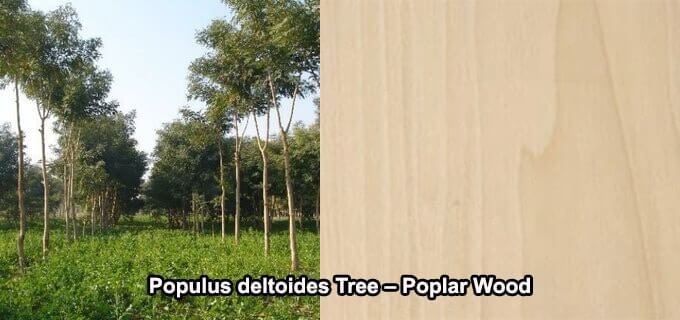 Poplar Wood is from the Populus deltoides Tree and is a hardwood that is very soft with a light cream color and a straight grain. A variety of the species Liriodendron tulipifera known as yellow Poplar can be found in North America. Although, it is not used to manufacture pencils as the wood is low density and is not the best for sharpening. However, it is extensively used in India for making pencils by companies such as Hindustan Pencils and is grown in sustainably managed forests located in the North of India.
3.10. Pulai Wood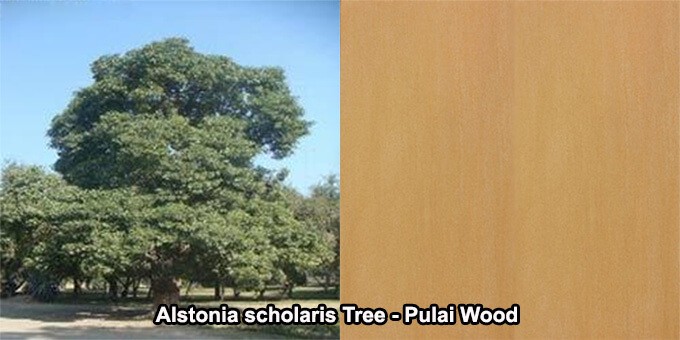 Pulai wood is from the Alstonia scholars tree and is a straight-grained pencil wood. It can be found in countries such as India (as Chatian/ Shaitanwood), Indonesia (Pulai Wood )Malaysia (Pulai Wood) Thailand (Pulai/Thia), and Vietnam (mo-Cua). In Thailand, Fantasia Pencil uses Pulai wood to manufacture pencil slats the Pulai trees are grown in conjunction with local farmers in an initiative known as The People's Forestry Project.
In France, it is known as Pulay Wood and is imported from Indonesia and used to make pencils by their last remaining pencil manufacture La Compagnie Francaise des Crayons.
3.11. Red Cedar Wood
Red Cedar Wood is from the Thuja plicata tree and is what pencil makers traditionally used to make their pencils with. As the demand for the wood increased it became scarcer and was replace by Californian Incense Cedar Wood which is fast growing with continuous supplies available from sustainably managed forests.
The Musgrave Pencil Company has resurrected the use of Eastern Red Cedar Wood from the Juniperus virginiana tree and is now using it to make their Tennessee Red Cedar Wood range of pencils.
3.12. Vatta Wood
Vatta Wood is from the Macaranga peltata tree in the Indian Kerala State region and has been used to make pencils by Indian manufacturers such as Hindustan Pencils since 1980.
3.13. White Fir Wood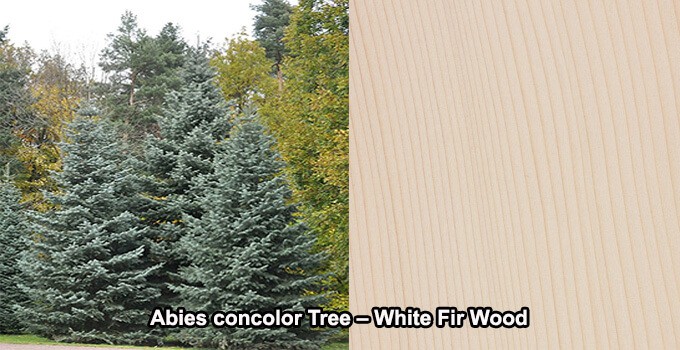 White Fir is from the Abies concolor tree which is an evergreen species native to Western North America and is grown by Cal Cedar in Californian sustainably managed forests as a cheaper alternative to Californian Incense Cedar Wood. The grain of the wood is very similar to that of Incense Cedar Wood, but it doesn't sharpen quite as well or have a distinct aroma.
3.14. Weymouth Pine Wood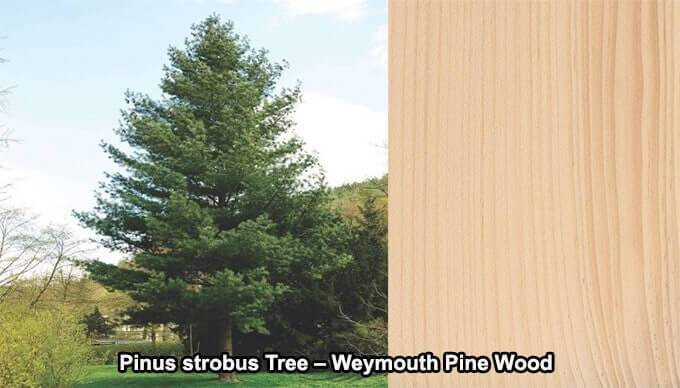 Weymouth Pine Wood is from the Pinus strobus tree that is native to North-East America where it is also known as the Eastern White Pine. It is a straight-grained wood that is used by The Derwent Pencil company to manufacture some of its pencils.
4. Frequently asked Questions
In the next section are the answers to frequently asked questions about the types of wood that pencils are made from and which trees the wood is from. If you have any of your own questions please leave a comment below and we will do our best to answer them.
If you are unsure about which pencil you need you may want to check out our guide How to Choose a Pencil which includes what makes a good pencil for writing, drawing, and marking wood.
4.1. How Many Pencils Does a Tree Make?
There is some debate about how many pencils can be made from one tree. The earliest reference is on a blog called something wonderful In 2009 where they state 170,000 pencils from one tree with 82,000 trees used each year to make 14 Billion pencils.
Unfortunately, they did not give any references as to where they obtained these figures and these have been widely republished by many blogs over the years.
In 2019 Everyfactever.com published an article stating that an average Cedar Tree can produce 300,000 pencils. They reference this to an article written in 2019 by the South Florida reporter who again provides no references.
However, after a bit of digging, I found that the first mention of it a tree being able to make 300,000 pencils is in 2014 by a comment from Sean on the pencils.com blog post entitled 10 little-known pencil facts. I think that it is safe to disregard a tree-making 300,000 pencils.
If any pencil manufacturer can shed any further light on the actual number of pencils that can be obtained from an average-sized tree and what the average size of the tree is then we would love to hear from you.
4.2. Why are Pencils Made of Cedar Wood?
High-quality pencils are made from Cedar Wood as it is a soft yet strong wood that does not splinter and sharpens easily.
4.3. What Wood are Pencils Made of in the UK?
In the UK there is only one pencil manufacturer left Derwent Pencils and they use Weymouth Pine or California Cedar Wood. Which is imported from the U.S. Derwent Pencils owns the Pencil Museum in Keswick. To find out more check out The Pencil Museum 10 Things You Need to Know Before Visiting.